Welcome to KnitUK! From the comfort of your home order your knitting and crafts products to get them delivered to your doorstep! KnitUK is your online knitting shop in UK. FREE UK DELIVERY when you spend over £48.
Time to Knit...
...because Knitting is in fashion again!
Famous Brand Yarns: a selection of natural and man-made fibres excellent for Knitting, Crochet, Loom Knitting and many more Art & Craft projects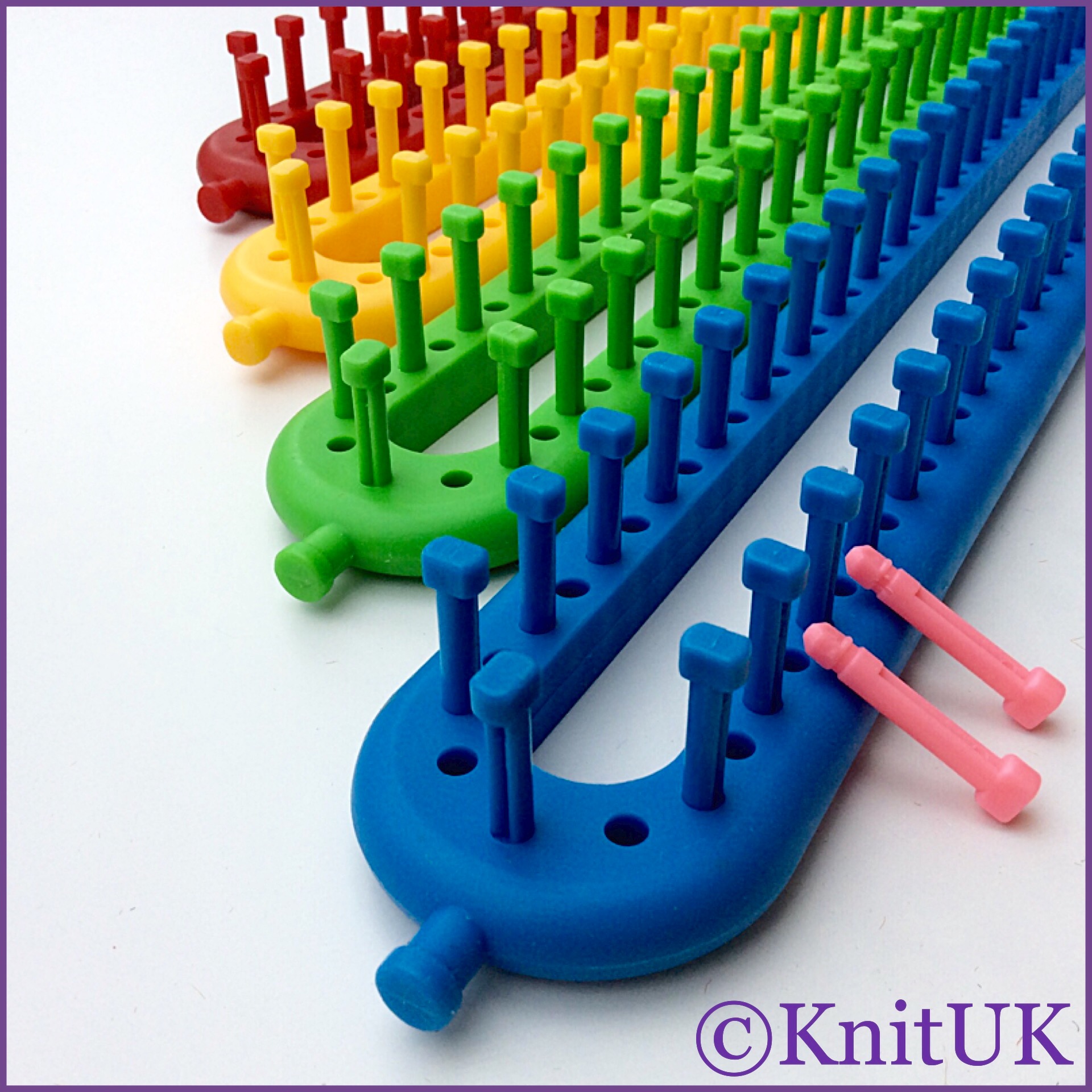 A vast range of Knitting looms: Round, Long and Infinity Loom, Flower Loom & knitting dolly french knitter spool looms, rubber band looms and bracelet makers
KnitUK Knitting Kits are excellent gifts! Choose from Kits for Knitting, Crochet, Cross-stitch, Tapestry, Paracord, Knook, Art & Craft and Knitting Loom Kits
A good selection of knitting needles, crochet, Afghan, Tunisian and Loom hooks, Knooks, Knitting Needle and Crochet Hook Sets.
Publications: Knitting, Crochet, Loom Knitting, Knooking, Paracord and Art & Crafts. Choose your favourite Patterns & Books
High quality Fabrics, accessories for sewing, knitting, crochet, needlework and Art & Craft projects
NEW in SHOP
Xmas Colour Row Counters / The National Gallery Cross-Stitch Kits / Knitting Loom Book
These exceptional kits are appealing to art enthusiastic and crafters!
"When you need a cuddly gift for baby, loom knit one of these super-soft afghans or cocoons. Each has a hood or matching hat."(Leisure Arts).
Contact us on KnitUK Contact Form or email to contact@knituk.com
Please, add KnitUK email to your list or look up for the reply in the junk box.